Scorpion Vision Software¶
Scorpion Vision Software is a powerful, flexible and extremely expeditious system software tool for industrial vision. The most advanced 2D and 3D solutions are made without any kind of programming.
In 1996 a team of vision and image processing specialists was established to provide state-of the-art vision solutions. From 1997 to 2000 Tordivel developed and deployed a large number of inline advanced vision systems for mobile telephone inspection in Norway and Sweden.
In 2000 we created the unique Scorpion Vision Software. The Scorpion Vision Framework has since been the basis for thousands of machine vision systems and Scorpion Vision OEM solutions. In 2006 we decided to develop the best easy-to-use 3D Machine Vision Framework.
From 2006 to 2011 we participated in a series of large R&D projects within 3D Machine Vision. In 2011 we invented the Scorpion 3D Stinger Camera that led to Scorpion Compact Vision that we introduced in 2013.
The invention of the Scorpion 3D Camera has evolved into a Scorpion Stinger Family of hardware components for professional machine vision in automation. It covers solid state PCs, IO, LEDspots, LEDbars, LEDstrobes, 2D and 3D Cameras. All is tightly integrated into Scorpion Vision Software.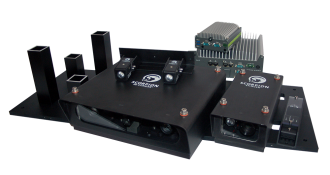 Our business strategy is to provide the machine vision industry with cutting edge solutions and systems based on our open Scorpion Vision Framework through excellence and continuous development.
Scorpion Vision Software is a registered trademark for Tordivel AS